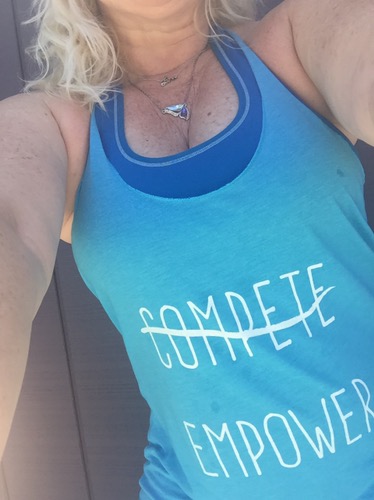 Healthy bodies come in all shapes and sizes. In my program The Cocoon, I challenge the notion that bigger, fatter, or less flexible bodies are not as good as smaller, thinner, or more bendy bodies!
FACT: You are Beautiful already, exactly as you are.  Now let me help you believe it and see for yourself!

If you are ready to kick-start your own healthier lifestyle & start loving the body you're living in, I invite you to join me for my upcoming FREE 5-in-5 MiniSession!
I'll show you how just 5 minutes a day can  improve your mindset, strength, & flexibility. 5 MINUTES.
WHAT: I've created 5, five-minute modified versions of my popular Stretch & Bless workouts from The Cocoon – Empowered Transformation, and I'm packaging them up to share with you for a free, one week mini session. No special equipment required, just a little bit of space and 5 MINUTES of your day.
WHEN: Challenge dates July 18-22, 2016
WHERE: Videos delivered straight to your inbox the week of July 17. Join in on the Facebook page for fun bonuses, the LIVE mini meditations, and more!
Sign up now to register for my FREE "5-in-5 MiniSession" today. You deserve it! ❤️