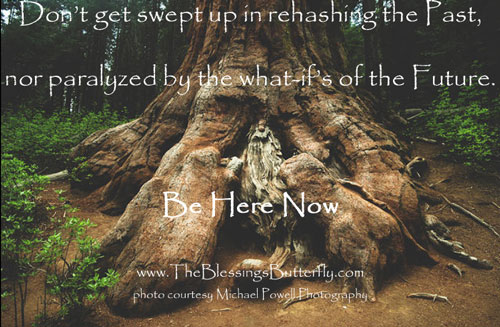 My first time writing one of these "Friday Faves" was to feature my friend Mikey, a dear friend, talented musician, and gifted photographer.  He was the Luke Skywalker to my Princess Leia, a beautiful and gentle soul with a heart of fire and gold.  He was supportive of my work and always had kind, encouraging words for me- really, for everyone he came in contact with. Every gorgeous photo of me on here I owe to him. When my father died, I gave his cool old cameras and gear to Mike and he was so stoked. Our last photo shoot, just 2 weeks ago, was one of the most amazing and transcendent experiences of my life.  I am choosing to honor him again today as I work through my grief.
This past Tuesday evening, I got the unfathomable news that one of my best friends had died.
I am no stranger to death and loss, yet this one is kicking my ass in ways I have never experienced before.  I am still in some weird state of shock over it all, stuck in a nightmare loop that keeps replaying over and over and over.
I just got word Mikey passed away?!?
WHAT?
I'll know more in a bit…
Omg
…
My friend Mikey was the kind of guy who made you feel warm, and welcomed, and interesting because he was genuinely interested in you.  He was someone who took great interest in whatever great new thing you were into. He loved to support and encourage people, and would get SO STOKED whenever he and I would share about a new project, whatever it might be.  I loved how our text messages would be a beautiful mixture of silly and serious, profanity and deep wisdom.  Black thumbs up emojis and heart-eyed smileys.  OMG's and LOL's.  Ridiculous hashtags.  And always, always joy & kindness.
As positive, inspirational and encouraging as he was to others, he sometimes felt the loneliness that only an artist and creative can truly understand.  That dull ache of creative genius, a desire to share with the world, and self-doubt would sometimes swirl together and in those quiet, darker moments, I always felt incredibly honored when he would reach out to me.  My gift to him was always to speak love, truth, and words of encouragement into his gentle soul, to tell him of all the strength and courage and kick-ass greatness that I saw in him. To push him forward. To remind him that he was absolutely worthy and deserving of good things and joy in his life.
…
I just got word Mikey passed away?!?
WHAT?
Hiking? Fuck I can't breathe
I know nothing right now…
It feels like a punch in the throat, a donkey kick in the gut.  I'm dizzy. It feels like little cartoon birds and stars are circling around my head, mocking, swirling, as I try to put these impossible sentences together. 
I just got word Mikey passed away?!?
WHAT?
…
I text him immediately, heart pounding, hoping this is just a terrible mistake:  Hey Friendy are you ok?   No response.  I call his phone, it rings, and I hear his kind, warm voice:  "Hi you've reached Michael Powell, I can't get to the phone right now, please leave your name and number and I'll get back to you as soon as I can."   FUCK, FUCK, FUCK… is this real? This is not real.  It must be a mistake.  Is my friend really gone?  This cannot be true.   And yet I knew that as awful and impossible to believe as it was… nope I still can't believe it.
I waited for another eternity, searched Google for news.  Silence, and that nightmare loop in my head.
…
I just got word Mikey passed away?!?
WHAT?
I texted a message to my boyfriend, my fingers trembling, my eyes stinging: "Baby- I think something awful happened to my friend Mikey."
Seeing the transformation that my friend was making in his life over the past year was simply breathtaking.  It was like watching someone truly awaken, breathe in deeply and more fully than ever before. I saw Mikey not just drink it, but chug-a-lug LIFE each and every day, beard dripping with freshly-squeezed and fully savored experiences and triumphs personally and professionally.  His love for nature and hiking went to a whole new level, and seemed to be the missing piece that completed him. He was in the best shape of his life, so healthy, so happy. The last time that we hung out, just two weeks ago, we were talking about how excited he was to go back and attempt to summit Mt. Whitney.  "Of course you will!" I said, "Yeah, I feel good about it," he said.
…
Shortly thereafter, the worst was confirmed.  My friend Mikey had made his triumphant summit of Mt. Whitney, he fucking made it, and somehow on the descent, hours after that epic climb to the top- he lost sight of the trail in the darkness, lost his footing, and fell to his death.  I type this and it still doesn't feel real. It don't want it to be real; but it is.
I just got word Mikey passed away?!?
WHAT?
Hiking Mt. Whitney… lost his footing…
Omg…FUCK…
…
I texted my boyfriend again, tears streaming down my cheeks as the enormity of this truth slapped my face: "It's true" 
…
Over the last few days, I've been comforted in some way by the solidarity of mutual grief.  The massive community of friends who knew Mike have been pouring out incredible tributes to him over social media. I can't help but think he would be so humbled and embarrassed by the attention, yet incredibly grateful for all of the kind words. They are so beautiful, so poignant.  Some are funny, some are deep- just like he was.  I read them and am touched.  I cry, I smile, I ache for their loss because I know it too.  For his sweet mother, I am completely heartbroken. It is a terrible kind of sadness, and she is so graceful and loving in her time of unthinkable pain.
I am impressed by how many different circles of friends Mike had, which is a testimony to his many talents and interests including music, photography, hanging with friends, healthy eating, nature and hiking.  From people who had simply followed his Instagram feed of gorgeous photography and hiking videos, to people who had met him recently, to people who have had the privilege of being his friend for years, some for decades, some for life- each and every one has felt this loss deeply.  Each and every one of us, even if it had been years since they had seen him, felt a special fondness for Mike because that is how he made people feel: so special.  The truth is abundantly clear that the most special one between us, the one constant among a wide variety of friends, is our friend Mike, Mikey, Mikey Punk Rawk, Hiking Mike, Michael.  Rest in Peace, Friendy- every mountain summit is yours now.  #BHN (Be Here Now)